0010
-
Engine Combustion Network Workshop
1015734
Course Description
The Engine Combustion Network (ECN) is an international collaboration among experimental and computational researchers in engine and spray combustion, including more than 50 partners worldwide. The focus of ECN has been targeted diesel and gasoline sprays, including engine datasets.
The ECN regularly holds workshops in an effort to coordinate future research related to engine spray combustion. Attendees from ECN partners worldwide participate in the workshop, give presentations about defined research problems outlined in workshop guidelines, and help to frame the future development of engine spray combustion research. More information about the ECN and the international workshop is available at the ECN official website: https://ecn.sandia.gov/
*For early registration discount (prior to March 15th), check the box next to "Apply a Discount" during checkout and select: SESR25
Course Outline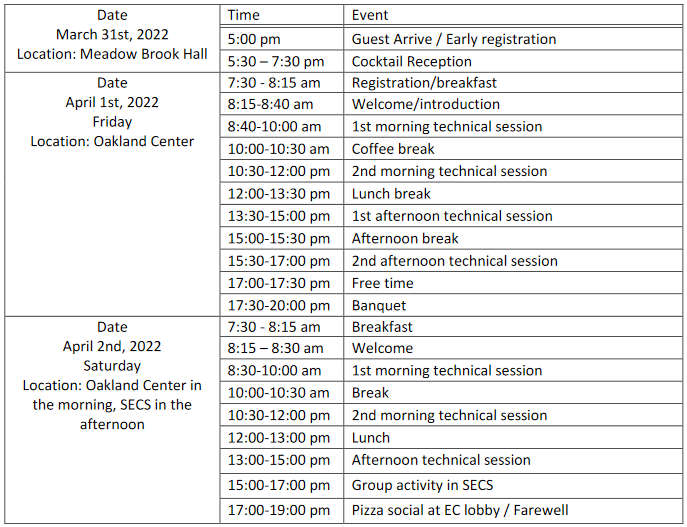 Required fields are indicated by .