CEHS40000
-
Phlebotomy Certificate Program
1313254
Delivery Options
Instructor-Led
Course Description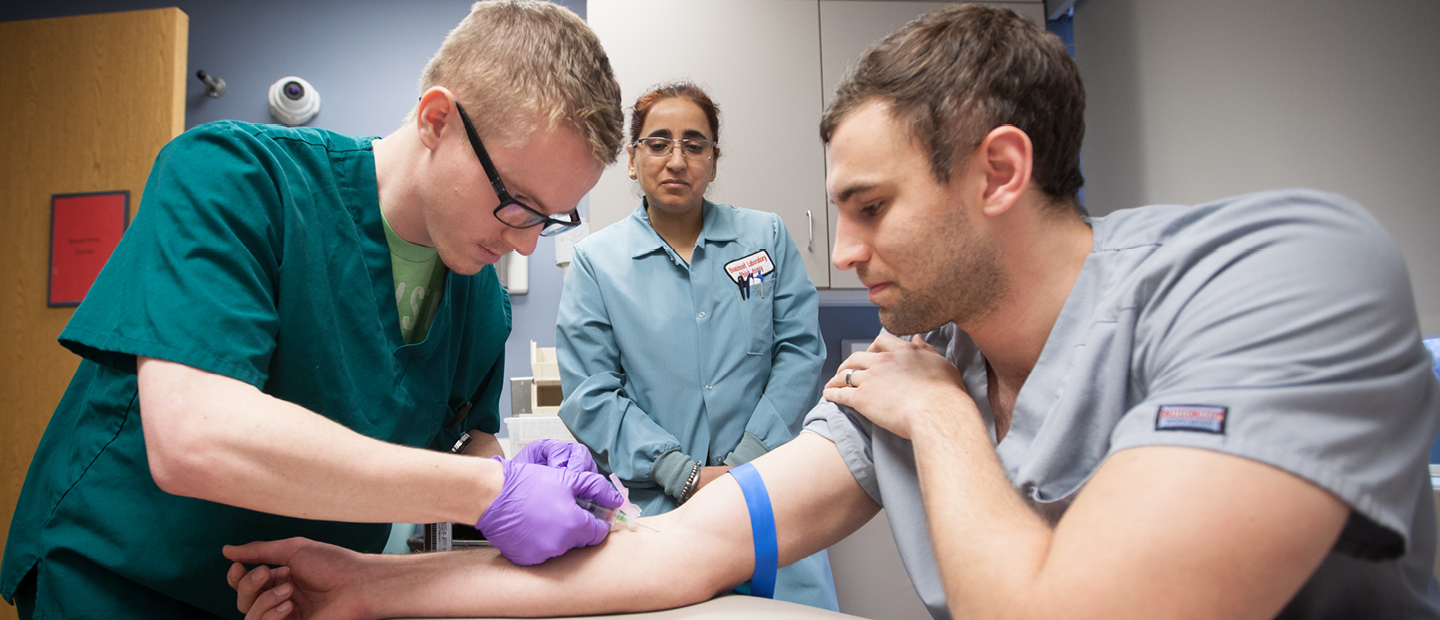 The phlebotomy certificate program prepares the student for employment as a phlebotomist. This program is a two-part course that consists of 10-weeks (40 hours) of classroom instruction in phlebotomy theory and technical skills, followed by two weeks of full-time clinical externship.
Enroll Now - Select a section to enroll in
Required fields are indicated by .