Phlebotomy Certificate Program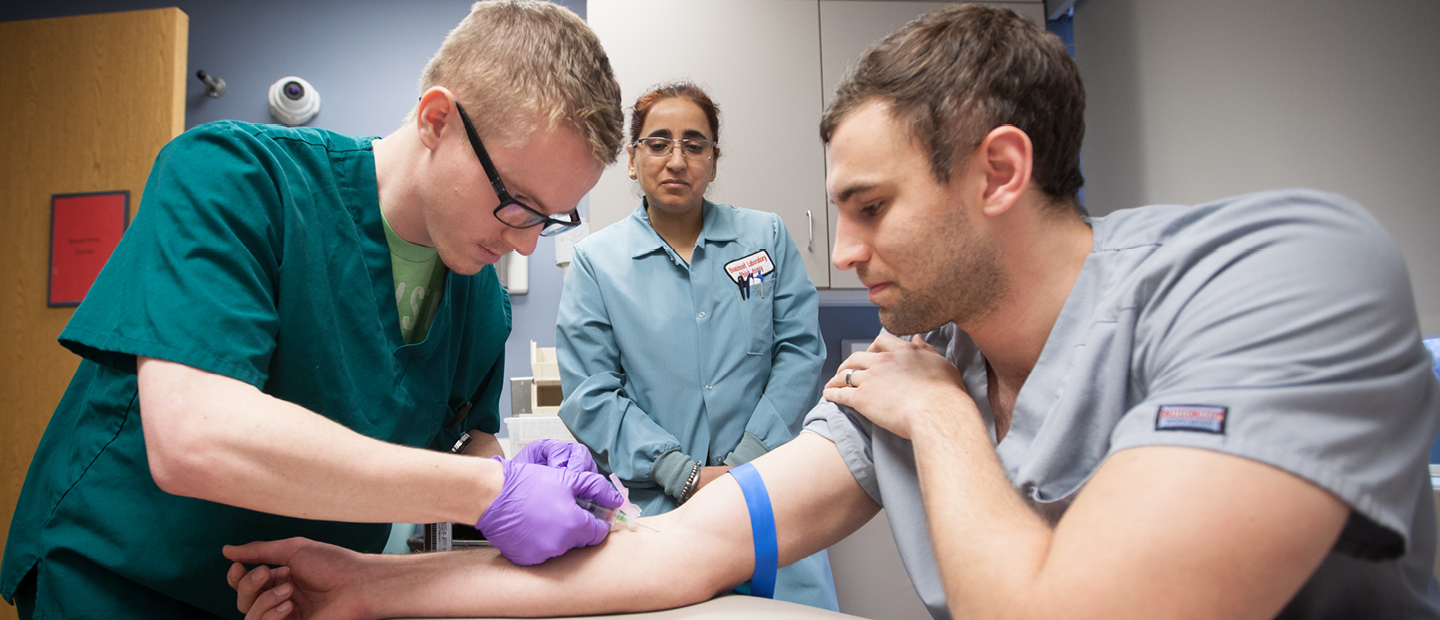 The phlebotomy certificate program prepares the student for employment as a phlebotomist. This program is a two-part course that consists of 10-weeks (40 hours) of classroom instruction in phlebotomy theory and technical skills, followed by two weeks of full-time clinical externship. The program is affiliated with major hospital inpatient and outpatient sites that include St. Joseph Mercy Health System, Beaumont Health and Ascension Health.
Required fields are indicated by .